Written by Debra Dalgleish from Contextures Blog
This coming Saturday, October 17th is Spreadsheet Day. I'm sure you've got a full day of celebrations planned, starting with waffles at breakfast, and a "sheet" cake with your evening meal. And to help you get in the Spreadsheet Day spirit ahead of time, you can join a special online event tomorrow, October 14th.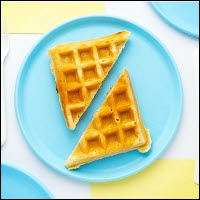 Toronto Excel User Group
The Toronto Excel User Group (TEUG) is celebrating Spreadsheet Day with an online event tomorrow, and you can join in the festivities.
Here's the info on the date, time and place, so register now, and be sure to join the fun tomorrow!
Spreadsheet Day Celebration – The History of Excel
Date: Wednesday, October 14, 2020
Time: 5 – 7 PM (Toronto time – EDT)
Cost: Free, registration required
Location: Online
Spreadsheet Expert Panel
The event was organized by TEUG's Celia Alves, and her co-host for the evening is the always entertaining Bill "Mr. Excel" Jelen.
They've promised us an evening "jam-packed with surprises", and I'm sure it will be a fun and informative program.
The four speakers are renowned spreadsheet experts, and they'll have fascinating info on spreadsheet history, current news, and plans for the future.
Here's a quick summary of their backgrounds, and there are more details on the event registration page.
Bill Jelen – host of MrExcel.com, author of 60 books about Microsoft Excel, 2200+ Excel videos on YouTube channel. Microsoft MVP for the past 16 years.
Dan Fylstra – founder and President of Frontline Systems Inc. (Solver). Co-founded company that brought VisiCalc to market
Rob Collie is C.E.O. and Founder of P3 (Power Pivot Pro). Led the BI-focused team within Microsoft Excel and later shaped Power Pivot v1.
David Monroy – Senior Program Manager on Excel team at Microsoft. Has worked on data types from Power BI, formula errors, file performance, and more.
Register for TEUG Spreadsheet Day Event
Don't miss out on the TEUG Spreadsheet Day 2020 event tomorrow!
Click this link to go to the event registration page, and sign up today.
More Spreadsheet Day 2020 Events
If you know about any other Spreadsheet Day events planned for this week, please let me know. You can add a note in the comments, or send me an email with the details:
Debra Dalgleish – ddalgleish AT contextures.com
_________________________
Spreadsheet Day 2020 Online Celebration
_________________________
Spreadsheet Day 2020 Online Celebration is a post from Contextures Blog and is not allowed to be copied to other sites
Original source: https://contexturesblog.com/archives/2020/10/13/spreadsheet-day-2020-online-celebration/?utm_source=rss&utm_medium=rss&utm_campaign=spreadsheet-day-2020-online-celebration